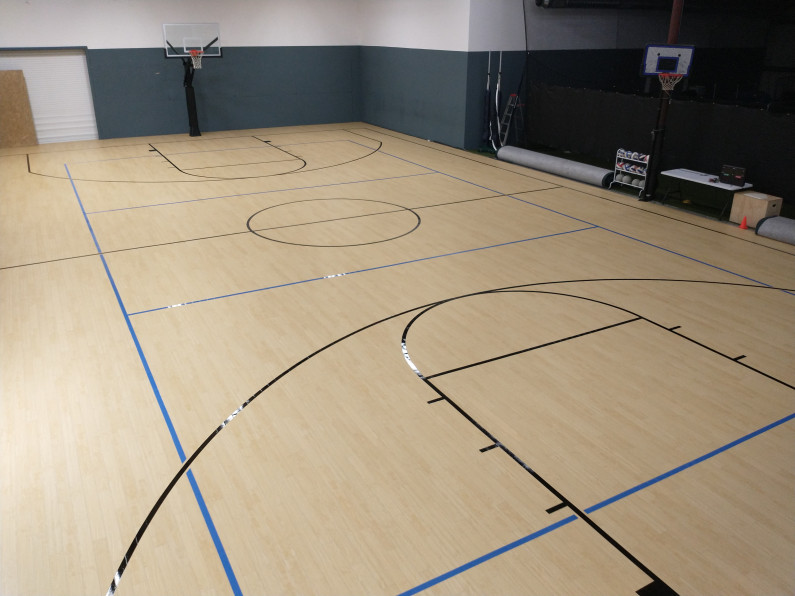 As we begin to move towards the cooler fall and winter months, athletes will begin to transition back into the gyms for indoor sports season. For court and facility owners, the late summer is a great time to decide on a new flooring system for the upcoming year. Our ProGym Plank and ProGym tiles are excellent options for a number of sport applications, such as indoor Basketball Courts, Volleyball Courts, and both are versatile enough to work as Multi-Purpose Courts as well, however there are a few environmental factors to consider to make sure that these courts are performing as intended.
To make sure that your floor is working to the best of its abilities, we would recommend asking the following questions prior to installation:
Is my space temperature controlled? Our tiles can expand and contract in fluctuating temperatures, especially with higher temperatures in the summer months or with a heating system that is turned up high, so it is important to make sure that the temperature in your space stays consistent throughout the year to prevent any potential issues. Consider using Air Conditioning in the summer and heat during the winter to make sure that the floor stays a consistent temperature.


Is the room humid? As mentioned in item #1, air conditioning in the summer months is an excellent way to cut down on overall humidity, and this can prevent the floor from becoming a settling spot for moisture, which can lead to the tiles becoming slippery.


Does the floor see direct sunlight? Even if the room is temperature controlled, direct exposure to sunlight can cause the tiles to expand, which can lead to buckling or warping.
These are just a few examples of easy to address action items that can help to prevent issues on your court. For those who do not have a temperature controlled space, not to worry, we have "outdoor" tile options available as well that will work well in your space too! Check out our previous blog post highlighting this option.
If you will require assistance or have additional questions, contact a representative today and we will be happy to help!