Matéflex Offers Professional-Grade Modular Flooring for Sports Facilities – and Installs Nationwide.
From the nation's best college sports programs to the highest-volume gyms to the busiest community activity centers, leading sports facilities choose MATEFLEX for our unmatched performance, durability, and service.
---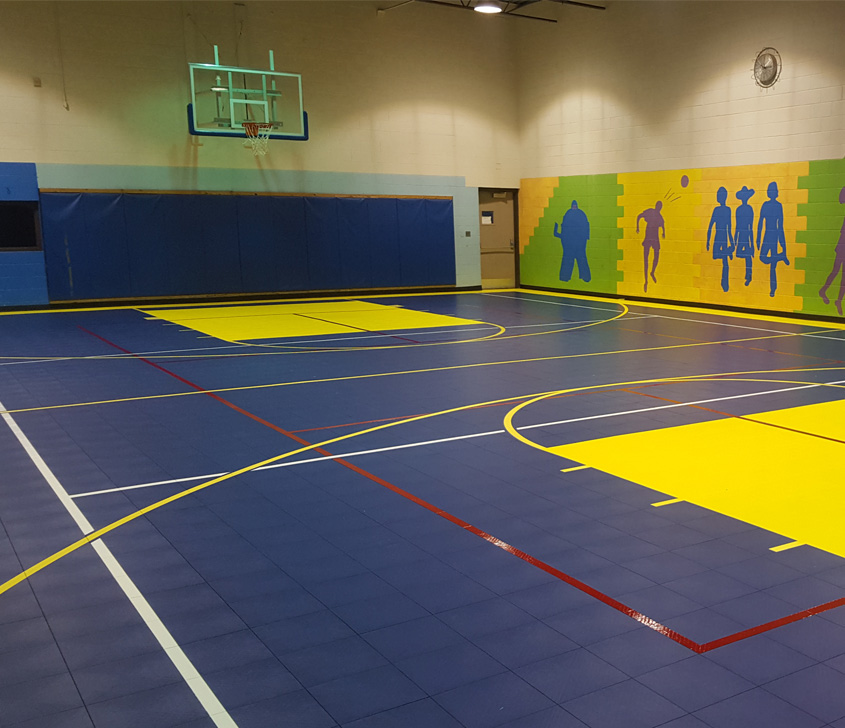 "I justed wanted to let you know that we are receiving many compliments on the new (ProGym) floor. It looks and feels great. Thanks for getting the job done so quickly and efficiently! The color scheme and line painting really work well with the color structure within the building. I appreciate your time and effort put forth on this."
- Satisfied Customer
The following are just a few reasons athletic directors, coaches, and facility managers trust Matéflex:
We've been at it the longest. Matéflex is the oldest American modular tile manufacturer. We've been doing this since 1974 and we keep finding new ways to do it better.
Our quality is unparalleled. At Matéflex, we hold our materials, manufacturing, and quality control processes to the highest possible standards. Our snap-together court tiles are made in our molding plants, so we are always on the front lines to ensure impeccable quality and attention to detail.
Performance, performance, performance. Our flooring solutions are so functional and rigorously designed, they're an ideal choice for any commercial sports floor. The performance of our flooring shows in the performance of your athletes.
Because safety is important. To keep your sports program going strong, you need to keep your players in the game. All of our floors were engineered for optimum safety.
Our products are designed to be durable. You need your floor to last as long as possible. All Matéflex court tiles are developed with the goal of protecting your investment.
Our products are low-maintenance. Every Matéflex product was developed for easy and cost-effective care.
Customer service. Expect outstanding support from the design phase to installation and throughout the life of your court.
---
What kind of floor are you looking for?
Some of our specialties include the following types of court flooring:
Great sports require great floors. If you're looking for a durable, high-quality modular sports flooring solution, be sure to contact Matéflex for a quote – and prepare to be floored.