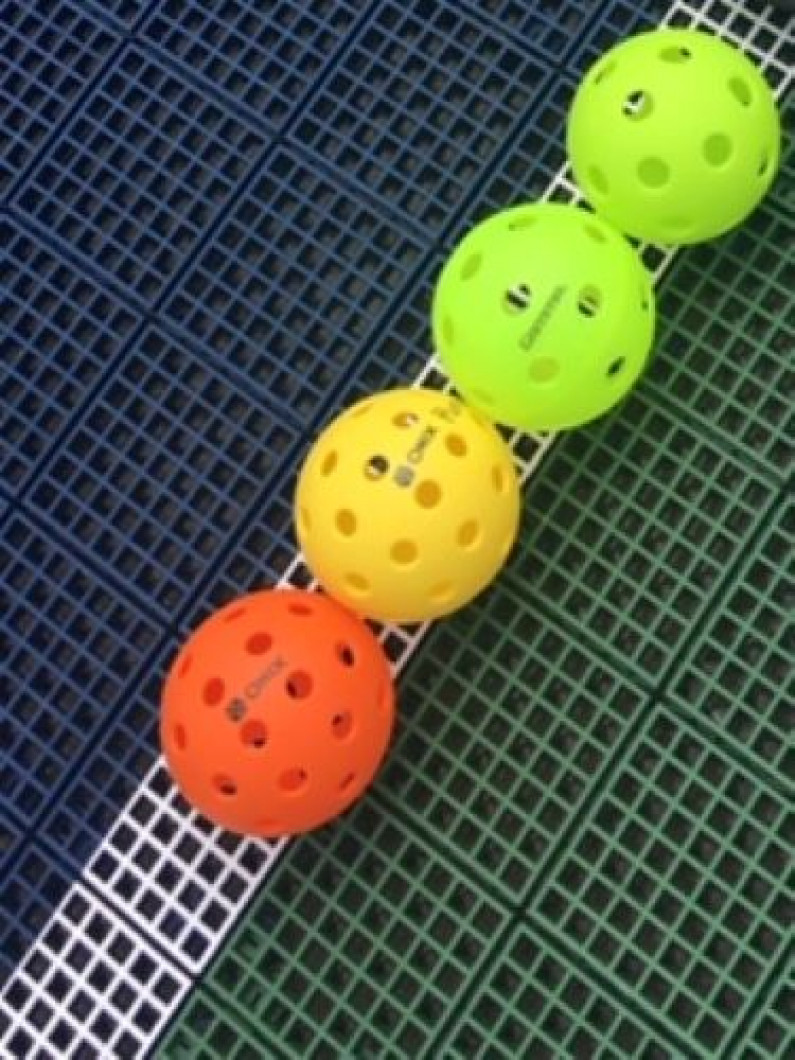 Choosing the right pickleball for the surface you're playing on is more important than one may think.
Which brand, with which holes, in what color etc.? They are all created equal, correct? Wrong. Pickleballs are designated by indoor vs outdoor. Even between brands, some balls work better on different surfaces. What is the difference?
Indoor
PICKLEBALL
• Lighter Weight
• Larger Holes
Outdoor
PICKLEBALL
• Heavier weight
• Smaller holes
• Harder and more durable
Through testing of a variety of pickleballs, it is determined that the Onix Pure 2 outdoor pickleball is the best option for Matéflex II pickleball courts. The Onix Pure 2 ball is heavier, harder, and has more consistent smaller holes than other brands. All of these factors help in providing a truer flight and more enjoyable game play on Matéflex pickleball courts. Another suitable option liked by many is the Jugs indoor pickleball. Keep in mind, even the best pickleballs lose their quality, and will need to be replaced over time.