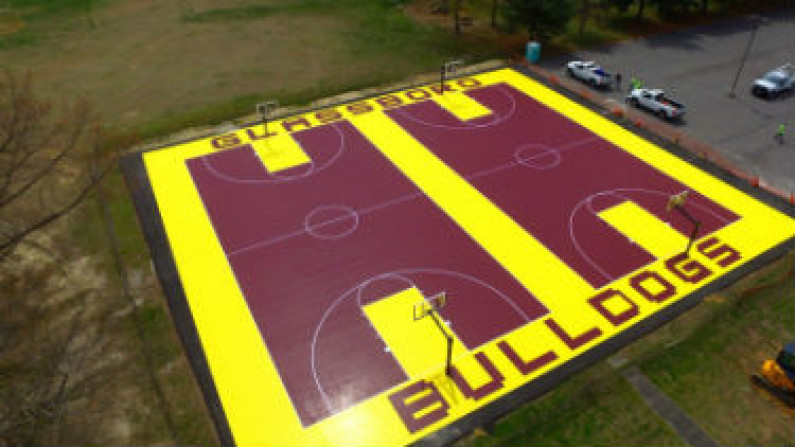 Outdoor basketball court using HomeCourt sport tiles.
This municipality was looking for a way to improve their outdoor basketball court using HomeCourt sport tiles. They are installed in a matter of a few days, are long-lasting and the vibrant color choices are truly eye catching, making this an incredible investment for any municipality.
These outdoor basketball court tiles by Mateflex are the ultimate sports flooring surface for many applications. The sport tiles can be used for pickleball courts, volleyball courts, tennis and more. With 19 different standard colors, the design choices are limitless. You can even add your own personal touch with custom logos or spell out your community name, just like this one! Check out this video of the court dedication!