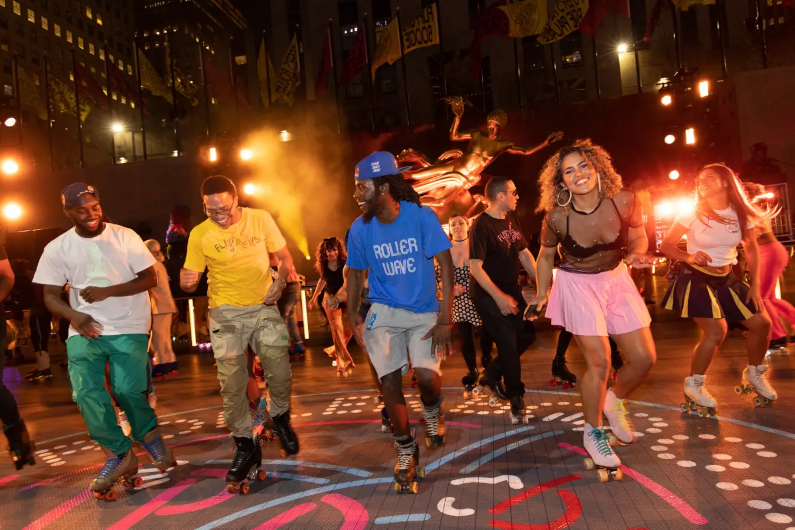 Quad Roller Skating is back and better than ever!
One of the more interesting resurgences that we have seen over the past few years has been disco-inspired quad roller skating, and the new pop-up locations for these skating events have been going all out in re-creating the magic and nostalgia from the sports original heyday in the 70's and 80's. Featuring colorful light shows, funky music, and with numerous celebrity appearances at select rinks and events, these venues have been having a ball hosting the must-attend parties of the year.
From New York to LA, we have been helping to provide our quad roller skating flooring to new venues that are looking to create a hub for the bold and creative to show off their retro moves and styles. Both our Mateflex III and ProGym tiles that we also use for inline roller skating and roller hockey continue to provide a comfortable, smooth skating and highly customizable option for builders and venue owners that are looking to create a fun and cost effective surface for permanent installation, or for a temporary pop-up event.
Looking for an excuse to bust out your old bell bottoms, try on your parents favorite disco outfits from back in the day, or just interested in trying out one of 2022's favorite viral trends? Quad roller skating is calling your name, and Mateflex is here to help.