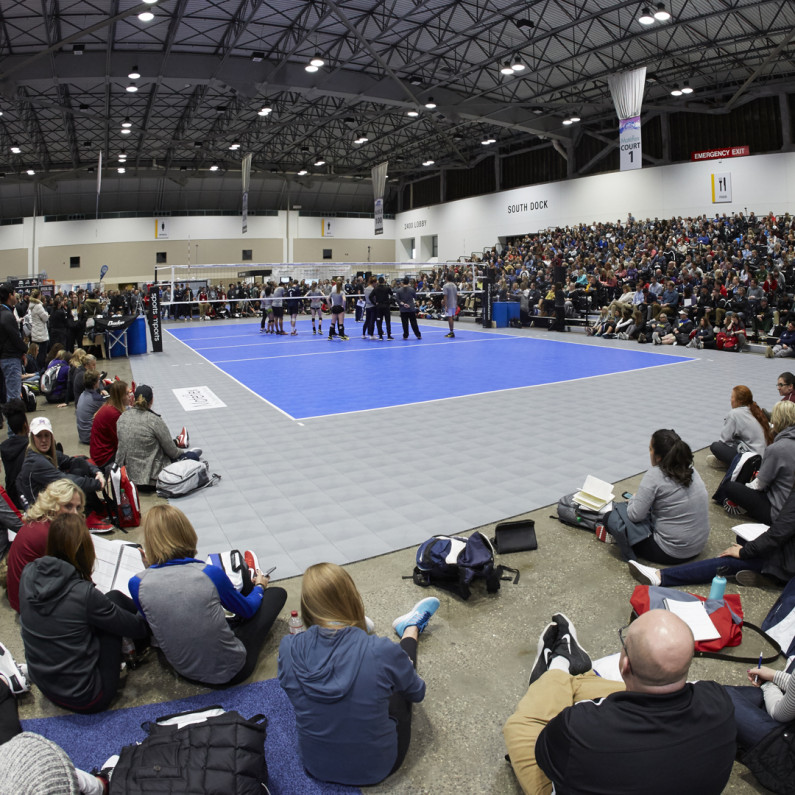 Mateflex will once again be on the road and exhibiting our line of athletic court surfaces at the Athletic Business show in Orlando, FL from November 16th - 19th, and at the American Volleyball Coaches Association convention in Omaha, NE from December 14th - 17th!
You will find a variety of sport centric vendors at the Athletic Business conference, covering everything from the newest lines of barbell and weight lifting equipment, to scoreboards and field turf, to high quality modular sport flooring. The AB show floor is a blast to browse even for a non-invested participant. There are a number of familiar names and brands with showcase demonstrations occurring throughout the day, all culminating with this years keynote speaker Jesse Cole from the Savannah Banana baseball team. Catch us next week at booth #1418 if you're in town!
The American Volleyball Coaches Association, also known as the AVCA, holds an annual conference as well, but is much more focused in the field of Volleyball coaching. At this conference you may see booths that sell various types of volleyball equipment, coaching tools, or similar products and services, and we are happy to be a main sponsor of this event yet again in 2022. Mateflex should be very easy to spot if you will be in attendance, we will have a number of demo courts set up to be used during coaching demonstrations and exhibition matches, and we will be primarily stationed at our nearby booth as well should you have any questions for our team. Are you an AVCA member or club owner interested in a new volleyball court for your squad? Ask us how we can help, now is the time!
Feel free to contact us beforehand if you have any questions regarding the shows, or if you would like to arrange a meeting on-site, and we will be glad to assist.