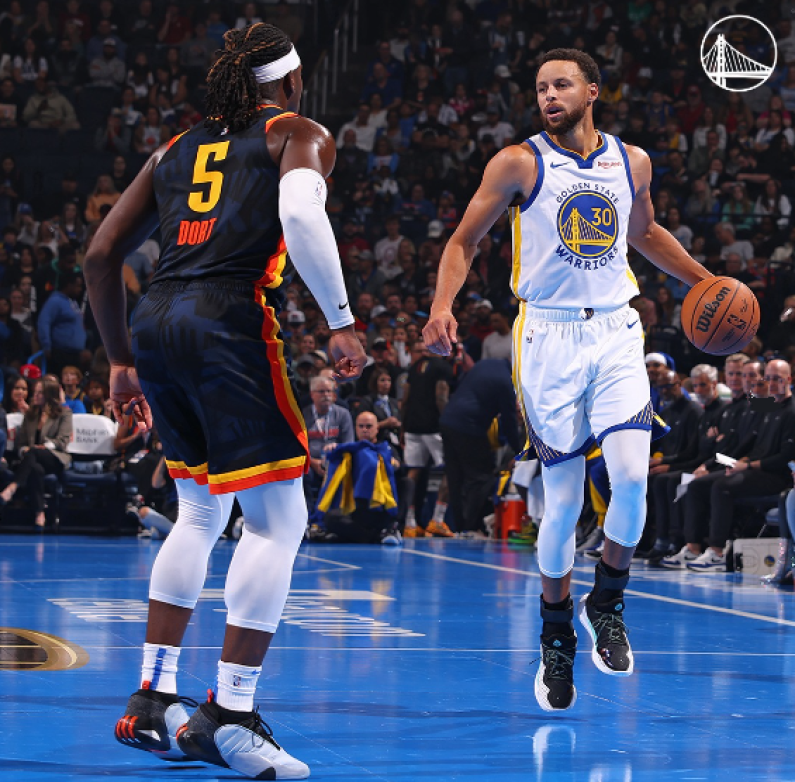 The 2024 NBA season is finally underway, and one of the major changes that has been announced for this year is the leagues brand new in-season tournament. The inaugural tournament began with opening round games on Friday November 3rd and will continue throughout the month, with the finals set to take place on Saturday, December 9th on ABC.
In a recent article with ESPN, NBA league commissioner Adam Silver stated that there will be a new emphasis on creating a unique feel for the tournament games and differentiating the tournament from the regular season matchups that will be taking place simultaneously. One of the main changes that the NBA is pursuing when creating the environment for this tournament is through moving away from the standard "hardwood" basketball court style that has become synonymous with both the NBA and with high level basketball in general. The new court designs, which can be seen in the previously linked article, show each franchise taking bold chances with their tournament courts in unique ways. This opportunity allows for teams to create a story with their court that speaks to the history of their program and their cities fanbase.
The new emphasis on vibrant, solid-color courts pairs very well with a time-tested product like our ProGym or HomeCourt tiles. In the past, basketball court builders have customized their courts by using different colored materials in areas such as the lane or key, for the main playing field, and for the perimeter out-of-bounds areas around the court. With these new NBA court designs, we are seeing a complete shift away from tradition, and towards a more custom and personalized future for the league.
Mateflex offers 20 different stock colors for our tiles that can be used to create a custom court mimicking your favorite layout from the tournament, utilize your teams colors to create your own personalized design, or to create a look that tells your own story. Contact Mateflex today to see how we can help create a custom basketball court design for your team, school, city or home.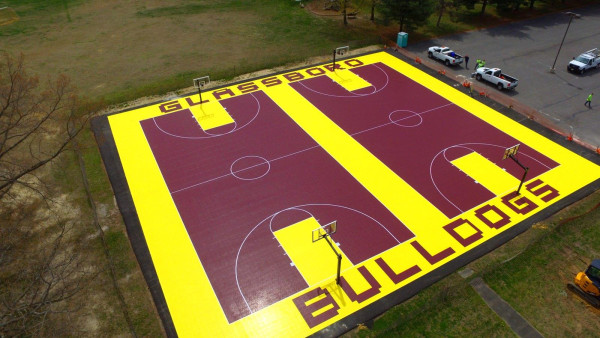 Images via Golden State Warriors and the NBA.