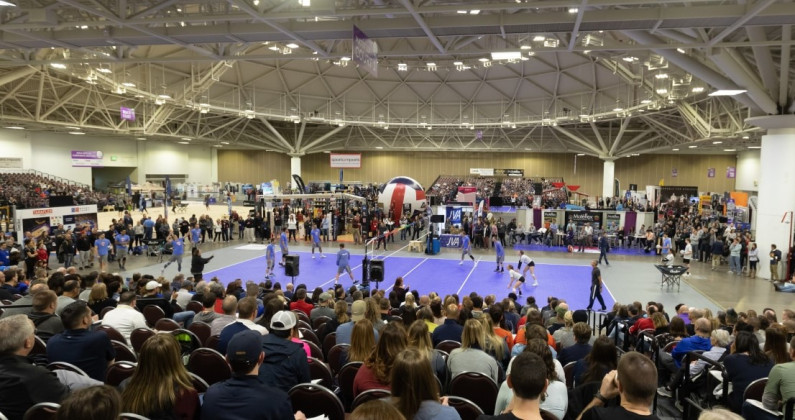 As we begin to approach the end of the year, both school and club indoor Volleyball seasons will quickly be upon us. While "yesterday" may have truly been the best day to start the planning process for your indoor gym flooring, the second best time is now!
Early Fall is the ideal time to finalize your plans for a new indoor volleyball court surface, as this will allow for plenty of time for us to produce your custom floor materials before the season begins, and Mateflex will be in full swing with focusing on indoor sports with seasonal discounts available for our ProGym and ProGym Plank tiles. Interested in receiving an estimate or consultation on your upcoming project? Please contact us with any questions or specs for your project, and reference this post for an additional discount on your Volleyball court order if placed by the end of this year.
Mateflex will also be showcasing our products and solutions at a variety of trade shows, including the upcoming NRPA Conference in Dallas, TX beginning October 10th, and the American Volleyball Coaches Association show, or AVCA for short, in Tampa, FL from December 13th - 17th. Stay tuned for more details!