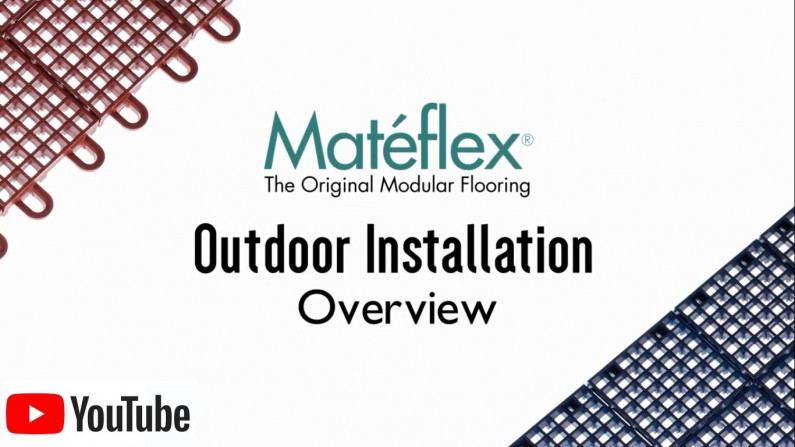 You asked, and we listened!

One of the most requested additions to our web offerings and for our customers is a detailed installation video that is aimed towards homeowners looking to install their own DIY backyard courts. At Mateflex, we strive to take the extra step during the installation process to help separate our finished product from the competition. For instance, we recommend fastening the entire perimeter of the court to the underlying subsurface to prevent tile buckling and shifting issues that can occur if this step is not accounted for. For a homeowner that is looking to install our court tile materials on their own for the first time, this can be a confusing process. Our instructional videos aim to provide a visual aid that starts our customers off on the right foot.


Currently, we have a number of instructional videos available on our YouTube channel that will outline the following:


Taking the initial measurements to establish the perimeter measurements of your court

Pinning the perimeter row of tile to the underlying concrete or asphalt subsurface

Properly laying the interior tiles in the most efficient way possible, to make the court installation process smooth and simple

Trimming the tiles where need be, and painting your new game lines

Whether you are looking to install a backyard pickleball court, basketball court, or even an inline hockey rink, Mateflex has you covered. We will be adding to our video logs over the next few months, so click the link below to see the videos that are available now, and remember to give us a like and a follow to keep an eye on what we debut in the future.