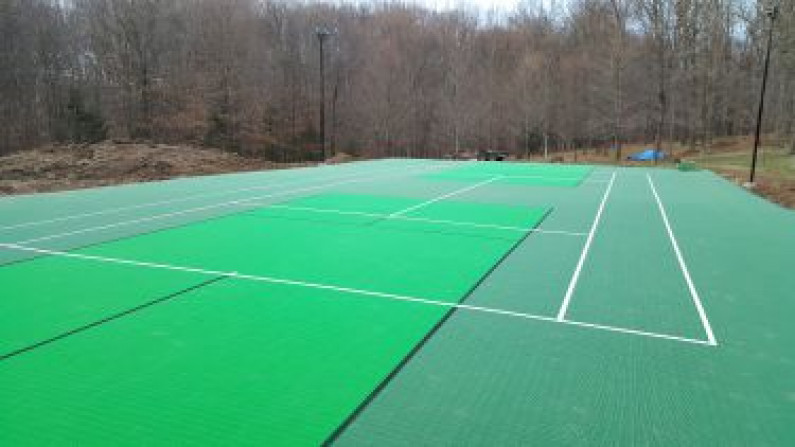 With Pickleball being the fastest growing sport in America, it is taking over Tennis Courts everywhere. Many tennis facilities are adding pickleball court game lines to their surfaces to cater to the growing demand for the sport. There are also many dedicated pickleball courts popping up across the country. Its smaller court size makes construction less costly and allows for a large range of people to be able to enjoy the sport.
Many tennis courts using Mateflex request pickleball lines on the surface. Platform tennis courts that sit idle in the summer use Mateflex to make the rough surface friendlier for players and allow them to use the area for pickleball, greatly increasing court time use. The pickleball craze is sweeping the country.
This homeowner chose to build a tennis court in their backyard but was primarily focused on having an area to play pickleball. They included two pickleball courts in the design which are the highlight of the court area using a bright green color. With Mateflex, we are not building for a few years; we are building for a lifetime!