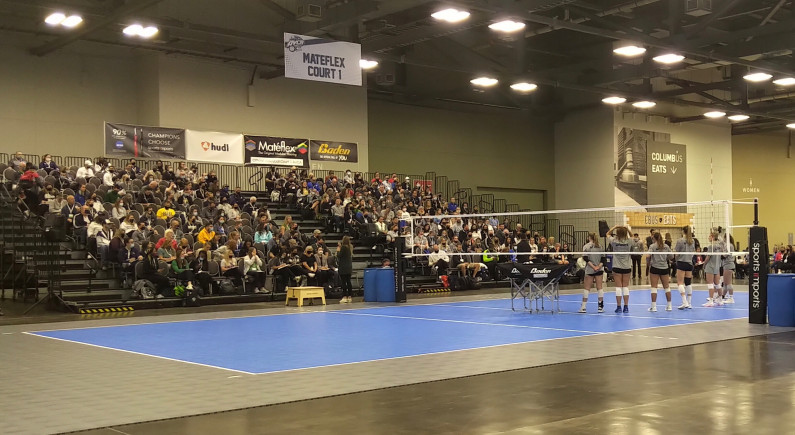 After a two year hiatus, we are happy to have finally been able to physically attend the AVCA Convention this year in Columbus, Ohio!

The AVCA, which stands for the American Volleyball Coaches Association, is an organization that focuses on providing the necessary resources for clubs and coaches to both teach and grow the game. In recent years we have proudly attended the AVCA Convention, an annual gathering of volleyball club representatives, coaches and players alike, and we once again had the opportunity to showcase a display court at the conference for demonstrations and on-site lessons.

The show was a success as we were able to help provide a safe and comfortable ProGym surface for use during the convention, and we are thrilled to have had the opportunity to physically attend after the events of the last few years had temporarily pushed the show to a web based format. We are looking forward to next years events already!