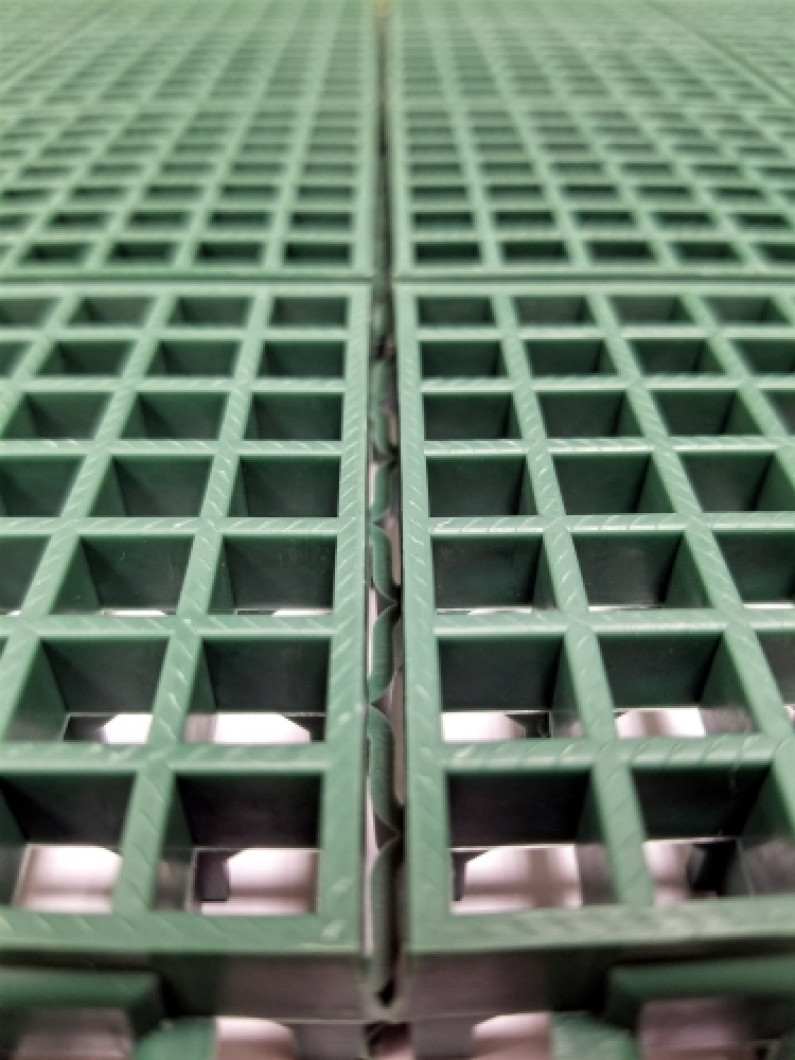 Why are expansion joints so important in outdoor modular sport flooring surfaces? The main reason is that when plastic is put out into the elements, it will expand and contract with varying temperature and sun conditions. If this is not accommodated for in the design and installation of the modular tile surface, several issues can arise. The surface can shift over time, buckle in extreme heat, and cause inaccurate game line dimensions just to name a few. Mateflex accounts for all of this with its unique Expansion Joint Technology.
The Expansion Joint Technology behind Mateflex tiles is what sets their outdoor court surfaces above the competition for all sports. The expansion joints allow the tiles to be flexible and conform better to uneven sub-surfaces, providing more consistent ball bounces than any other outdoor tile on the market. The expansion joints also allow for the court to be fastened to the subsurface around the perimeter of the court. This is done for several practical reasons, the first being to prevent physical or thermal movement of the surface throughout its long service life. When properly fastened, the tiles are designed to expand and contract within their own footprint, eliminating any concerns with thermal expansion. This allows the tiles to be trimmed tight to any vertical obstruction, giving the court a very clean and finished look. It also ensures that your game line dimensions will be accurate regardless of temperature and sun conditions.
The Expansion Joint Technology is one of many reasons that makes Mateflex Sport Surfaces the perfect balance of performance and durability for your next outdoor court project.