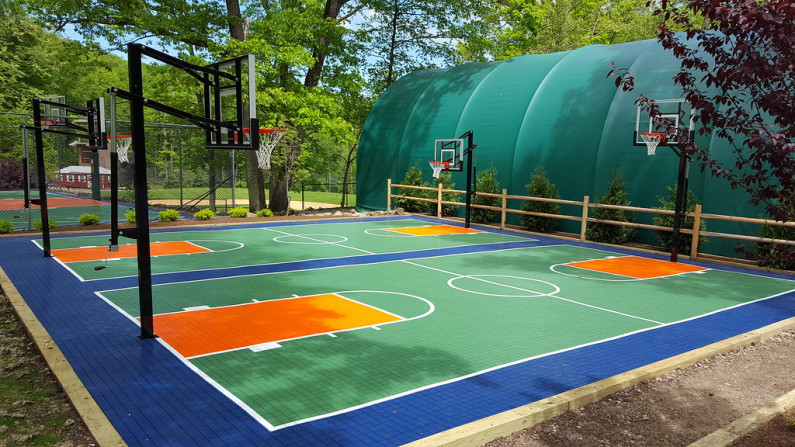 Of course we do! The real question is how does one fill that void that the postponed sports season has left for plenty of us? We are currently living through history with zero professional sports in play in the United States (as of 6/12/20), during what is typically the most action packed time of the year. Rest assured, there are plans to resume. Major League Baseball for instance is currently planning for an early July start date, as well as the NHL who is hoping to start up their training camps on July 10th, and resuming play into August (which sounds like fantastic timing, August is typically a slow month for sports). The NBA is also set to resume a modified season beginning in late July.

Luckily, there are plenty of creative projects to be done in the meantime to maintain sanity. A backyard HomeCourt basketball court or Mateflex II pickleball court are excellent DIY options to hold our competitive spirits over until our favorite teams can take the field again. Missing the summer baseball season? As an alternative to the MLB, give Korean professional baseball a try! The KBO (Korean Baseball Organization) is the first professional league to get rolling post-Covid-19, complete with cardboard cut outs of fans in masks filling the seats. These games are airing on ESPN, and are a treat to watch.
However you decide to spend your time during this time period, remember to stay safe, understand this is only temporary, get outside and soak up the sunshine, wave to a neighbor, and debate with your friends who is going to win the KBO this season, the Samsung Lions, Kia Tigers, or the Doosan (Seoul) Bears. Oh my!