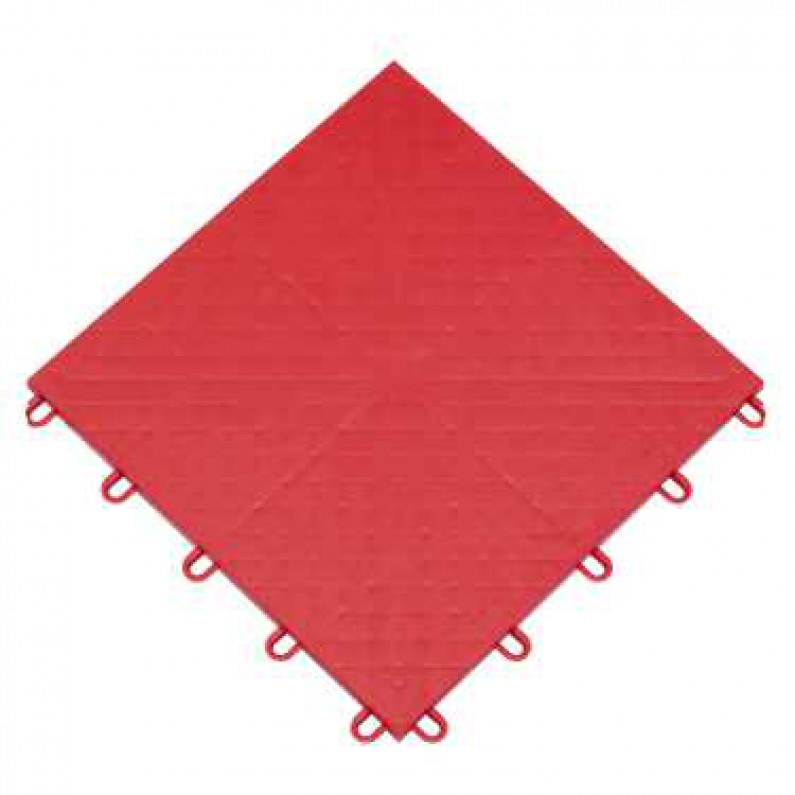 ProGym is the premier multi-purpose indoor gym flooring product by Mateflex. It is engineered to satisfy the needs of everyone, even the most demanding professionals.

ProGym is a one square foot solid-top polypropylene tile that comes in 16 different standard colors with custom colors available. This tile is excellent for both permanent and temporary installations. The superior locking system was designed with portability in mind, making set up and removal extremely easy for temporary solutions. Depending on your application, it is recommended to use a rubber underlayment with this product for added cushion and to help with sound dampening. The standard underlayment is 3mm thick, but Mateflex can provide an underlayment in any thickness based on your needs.
ProGym is used in applications all over the world for indoor use as surfacing for volleyball, basketball, gymnasiums, inline hockey, futsal and many more. Its low glare, high impact polypropylene surface makes it easy to maintain and allows it to be used in locations where traditional flooring is not possible as it is not affected by moisture. It was also designed with safety in mind having smooth edges to reduce the chance of injuries from players falling on the surface.
Best of all, ProGym is an affordable flooring solution that comes with an industry leading 15 year warranty backed by the oldest name in the business. It is because of all of these reasons that it has been chosen as the Official Volleyball Court of the American Volleyball Coaches Association.