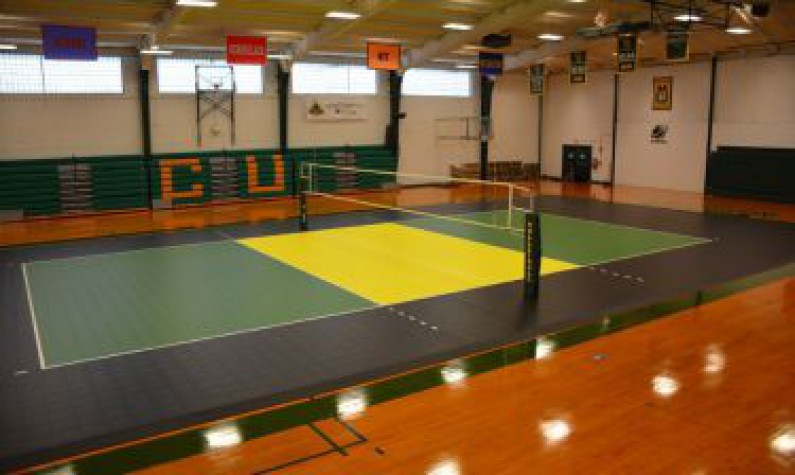 Just how easy is it to set up a portable volleyball court? Take a look at this time lapse video of Clarkson University setting up their ProGym volleyball court to see for yourself.
https://www.youtube.com/watch?time_continue=101&v=Irk-oTeqBtg
They start by rolling out the rubber underlayment to provide extra cushion and to help with sound dampening. Then they pull out sheets of tiles in the order that they put them away in their custom Mateflex storage boxes. Once all of the sheets are laid out, they center the court on the posts and work out from there. This all makes for a quick and easy transformation of their gym into a dedicated space made for volleyball.